Center for Arizona Policy (Cathi Herrod) 2018 Candidate Questionnaire
Please note that Mr. Stringer is opposed to "

Adding "sexual orientation," "gender identity," or "gender expression" to the protected classes of race, religion, age, sex, and ancestry in nondiscrimination law"

(Question #4) and is in support of dangerous and disproven reparative therapy (Question #6).

Screen captured: Sep. 4, 2018. Source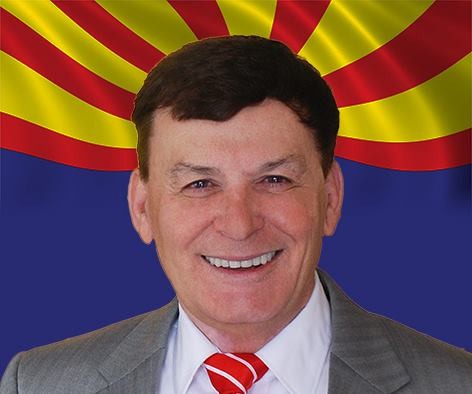 Rep. David Stringer, Photo: Phoenix New Times
GOP Leader Renews Call For Republican Lawmaker To Quit
"
The leader of the Arizona Republican Party on Friday renewed his call for a white GOP lawmaker to step down over racially offensive comments."
Jun. 29, 2018
Jun. 15, 2018
Stringer Once Warned Diversity Would Lead To 'Civil Disorder ... Dissolution' Of The U.S.
"
Representative David Stringer is facing calls to resign from prominent members of his own party, including Arizona Republican Party chairman Jonathan Lines and Governor Doug Ducey."
Jun. 14, 2018
Video: Arizona Republican Goes on Racist Rant, Calling Immigrants an 'Existential Threat' to the United States
Jun. 14, 2018
Students Shut Down Joe Arpaio Campaign Event, Oath Keepers Militia Threatens "Citizen's Arrest"
"
hosted by Arizona representatives David Stringer and Noel Campbell"
Mar. 31, 2018
Arizona House Expels Don Shooter After Report On Sexual Harassment
"Representatives David Stringer and Noel Campbell also voted no."
Feb. 1, 2018
Rep. David Stringer Strikes Again: Teaching An Easy, Part-Time Job;
No Special Skills Required
Mar. 10, 2017
Student Newspapers: Deserving Of First Amendment Protection Or Vehicles For Liberal Propaganda?
Mar. 8, 2017