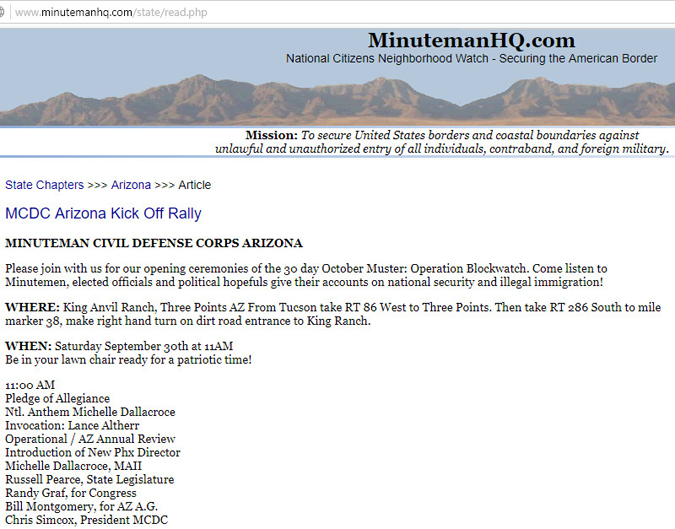 Screen capture taken April 4, 2018. Please note the third name from the bottom.




Center for Arizona Policy (Cathi Herrod)
2006 Survey Questions For Arizona Candidates

Position Sought: United States Representative CD-8

Question 6: Amending the United States Constitution to define marriage as the union of one man and one woman.
Candidates' Position: Support.
Question 12: Adding "sexual orientation" to the protected classes of race, religion, age, sex, and ancestry in antidiscrimination law.
Candidates' Position: Oppose.
Oct. 9, 2006 Source



Arizona Democratic Party Calls On Graf To Return Foley-Linked Money
Oct. 3, 2006
AZ-08 KKK/David Duke Endorses Republican Nominee Randy Graf
Sep. 21, 2006
Video: "Better" - Arizona Can Do Better Than Randy Graf
Sep. 15, 2006
Retiring Kolbe Says He Won't Endorse Fellow GOP Graf
Sep. 13, 2006
Sex Offender Is Campaign Manager For Rep. Randy Graf
Jun. 15, 2006